Tuscany, with Jessica Lazar (and special guests)
Join Jess this summer, 4-11 July 2020, at Locanda Cugnanello ( www.cugnanello.com​ ), an 800-year old country estate in the heart of Tuscany. Enter the quiet, exquisitely refurbished villa nestled in rolling vineyards and surrounded by olive groves. where the wild, natural beauty of the Italian countryside invites you to reset your natural rhythms to the healthiest standard of deep rest, whole food, full-body exercise and rejuvenating fun. Our intimate group will enjoy on-site chef-prepared meals, cooking classes, wine tasting, hiking, horseback riding, swimming and day-touring to nearby Siena. Each morning, we'll be awakened by the gently wafting fragrance of lavender from the nearby fields, calling as to our full-spectrum Prana Vinyasa Flow yoga practice.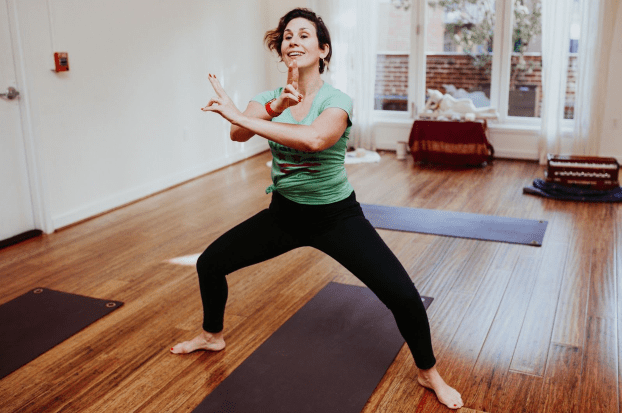 Shortly after class, our homemade breakfast will be served, ushering us into a long day of adventure, shopping, poolside lounging and sightseeing. Then, just as the sun is setting, we'll return to the villa for a soothing tai chi practice with master guest teacher, Nick Gracenin ( www.dctaichi.com​ and https://www.youtube.com/watch?v=UcQjUGJ9GgY&feature=youtu.be​ ). Lastly, we will sit down to a gourmet dinner with well paired wines before retiring to our comfortable private rooms for a blissful sleep tucked into the Tuscan countryside.
This is an all-levels retreat, both for yoga and tai chi. Participants will have an abundance of free time for day trips of their choosing, as well as an array of elective planned excursions and activities. Vegetarians will be fully accommodated. For participants with disabilities, please email pranaflowdc@gmail.com​ to discuss accessiblity.
Below is the all-inclusive, per-person pricing for seven nights and eight days in Tuscany (flights and certain elective activities and spa services are NOT included). All prices are en suite and double-occupancy, and must be paid in full by 1 MAY 2020 (cash, check or Venmo). See www.cugnanello.com​ for details on location and a gallery of photos. Space is extremely limited, so sign up today to insure your spot under the Tuscan sun. Any and all questions welcome: